2022 Women's Retreat
Enjoy a time of fellowship, teaching, and rest.
A retreat designed for women ages 16 and up.
EVENT DETAILS
COST: $85 ($50 for daughters ages 16-17)
DAY CAMPER RATE: $55/adult  |  $30/youth
We encourage day campers to participate in Friday evening meals/sessions/activities as well as Saturday.
20% deposit required for registration confirmation.
10% early bird discount available if full payment is made by Friday, August 19.
ARRIVAL: 5-6pm Friday evening, dinner to follow registration
DEPARTURE: 5pm Saturday
Questions? See FAQs below. If your question is not answered, please email: gro.HNahtanaram@snoitartsiger
SPEAKER: Ellen Garland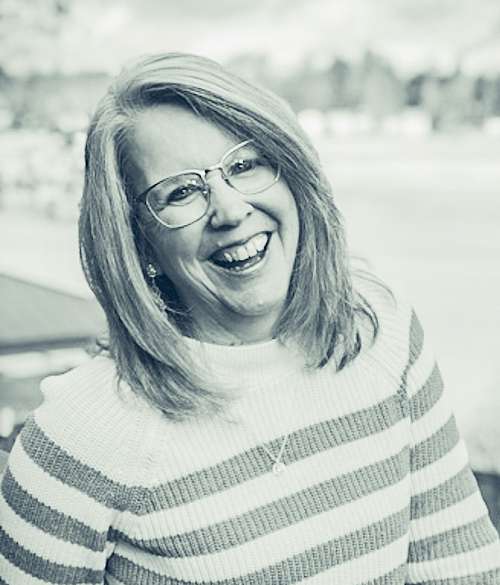 Ellen's passion is for women of all ages to encounter the living God. She desires to skillfully apply the Word of God to produce deep discipleship and mature personal relationships with Jesus. Ellen and her husband, Ric, served with Word of Life for 34 years before being called to New Hampshire, where Ric serves as the lead pastor at Epsom Bible Church. Ellen is a mother of three and grandmother to six.
Frequently Asked Questions
What is the housing setup for this retreat?

The housing for this event is bunk style with 5-7 assigned per room. You can request roommates, but you will likely be combined with others as well. 

What type of accommodations are available?

Retreat housing is hotel-style guest rooms. Each room includes a full private bath, 1 queen bed, and 2-3 twin or cot bunks (room capacity 5-7). Housing assignments are determined on a first-come, first-serve basis, while taking into consideration group size and special needs. We do our best to take your housing requests into consideration but cannot guarantee you will get your preferred choices.

There will be three engaging sessions over the weekend to give you a chance to rest, connect with God, and receive spiritual refreshment.

Bible and notebook, pillows, queen and twin bedding (or sleeping bag), and bath towels. All guest rooms include a queen bed and 2-3 twin/cot bunks.

Casual, comfortable clothes appropriate for different types of indoor and outdoor activities available. We desire to provide an atmosphere of modesty as Scripture demonstrates (Gen. 3:21, 1 Cor. 12:23, 1 Tim. 2:9). While we have freedom in Christ in how we apply the principles of modesty, we ask that discretion and deference guide your clothing choices for camp. 

What types of activities can we expect to participate in?

While you're here, you're welcome to participate in as much (or as few) activities as you would like. There are many indoor and outdoor options, including: badminton, basketball, biking, hiking trails, table games, rec room, and more! Additional optional activities will be added based on weather or volunteer availability.

Do I need to bring any food?

Nope! All meals and snacks are provided during your stay. There's a salad and cereal bar at every meal. Maranatha works hard to ensure that meals are filling and include something to eat for everyone. 

What about food allergies?

Whenever possible, we offer main menu items that are gluten-friendly* or easy to work with various allergies (protein, sides, veggies). Additionally, every lunch and dinner offers a full salad bar with gluten-friendly protein options. Please make a note of allergies in your registration so we can be aware; we do our best to label food that our guests are allergic to. Because one of our values is to keep camp affordable, we are not able to accommodate severe allergies or offer many specialized food for allergies. We apologize for the inconvenience.

 

If you are on a specific diet and need to bring supplemental food (ready to eat or microwaveable), let us know. We have fridge space designated for this purpose.

 

*gluten-friendly: items that do not contain gluten, but made in the same kitchen as other items with wheat/gluten, so they are not certified gluten-free. 
---
Maranatha works hard to keep rates as low as possible so camp can be accessible to everyone, regardless of financial ability. If your family is working through financial hardship limiting your ability to attend, you may request financial aid after registering and submitting the minimum 20% deposit.