Pray First Updates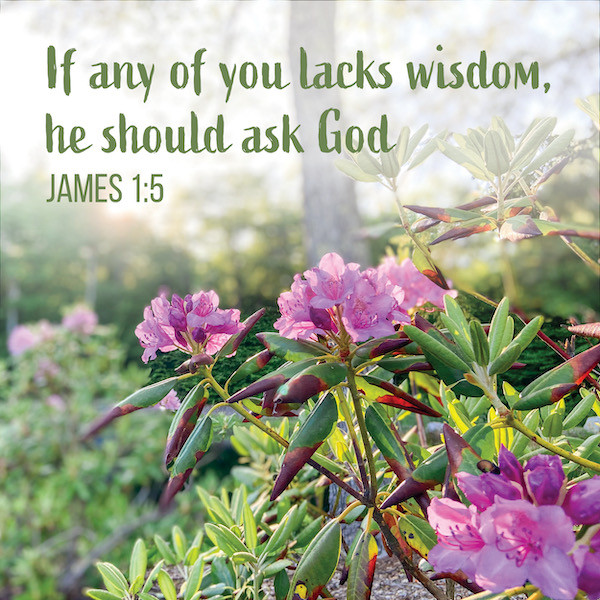 Recently, I had to do a hard thing for Jesus. I had to make a hard decision. It wasn't a decision between right and wrong or sin and righteousness. It was one of those "gray area" decisions; you know, those decisions between what's good vs. what's best. Decisions that keep you second guessing yourself before and after you make them. 
Moments like these drive the most independent believer to the throne of grace in prayer. We cry out to the Lord for the help that He has promised in our time of need. What do we pray for exactly? What should we be looking for as an answer to our prayer? How do we know if the Lord has answered? 
Next time you find yourself in a "gray area" decision, consider praying for these four things: 
1. Wisdom
James 1:5-6 reminds us: "If any of you lacks wisdom, he should ask God, who gives generously to all without finding fault, and it will be given to him. But when he asks, he must believe and not doubt, because he who doubts is like a wave of the sea, blown and tossed by the wind." 
2. Discernment 
Pray as the Psalmist did: "I am your servant; give me discernment that I may understand your statutes." (Psalm 119:125)
3. Direction 
The Lord tells us in the Psalms: "I will instruct you and teach you in the way you should go; I will counsel you and watch over you." (Psalm 32:8) 
4. Peace 
Jesus promises, "Peace I leave with you; my peace I give you. I do not give to you as the world gives. Do not let your hearts be troubled and do not be afraid." (John 14:27) 
After much prayer, I made my hard decision. It wasn't easy and was even harder to follow through with. Yet, I am certain it was what the Lord led me to do. Looking back, I am thankful for the hard decision. It tested my faith, gave me a much needed humbling, and showed me once again that Jesus' way is always best. 
The next time you are faced with a hard decision for Jesus, go to the Lord in prayer and keep doing hard things. 
Praises
Many grounds / facilities projects completed over the past month
Summer staff + volunteers coming together
Registrations already received for our fall retreats!
---
Pray For
Volunteers for our remaining summer roles (kitchen, facilities and grounds)
Opportunities for our staff to get some R&R before the busy summer season of ministry
Obedience by those the Lord is leading to attend camp this summer but have not yet signed-up