Pray First Updates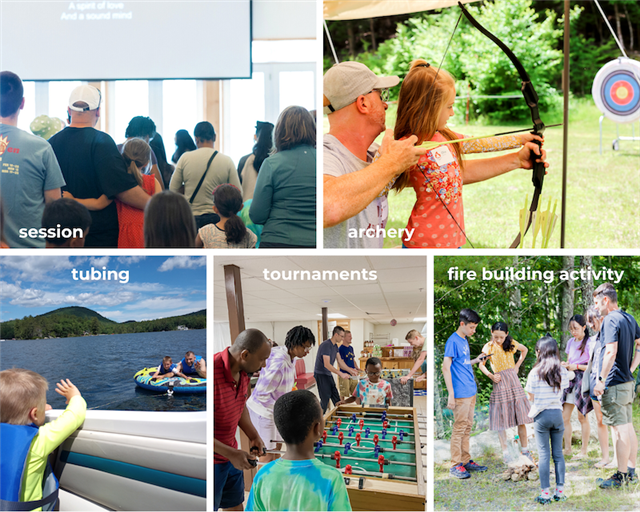 Thank you for praying for our family camps! We saw many answers to prayer during those two weeks. We look forward to sharing more later. A couple testimonies from families:
 
"I've been encouraged to remain faithful in prayer for my family and others and to continue fanning that flame so that it shines brighter."
 
"The faithfulness to the gospel that (the speaker) shared allowed my children to be able to expound on topics they hadn't before and have a clearer understanding of the gospel and sanctification."
 
Praise God! Rejoice with us that God is working to transform hearts and lives. See more praises below, as well as a few event pictures.
NEXT UP: YOUTH CAMPS
Girls and teen girls arrive on Monday for a week of camp, with boys and teen boys following the week after! We're excited to see what God does in the hearts of youth this year.
Will you take a few minutes to pray for the points below?
---
Praises
For God's work in hearts at family camp, uniting and restoring families.
Smooth camp weeks for our guests, despite typical hiccups.
Families shared they were encouraged to live boldly for Christ.
Ablaze has been fantastic theme, inspiring passion to live on fire for Jesus.
A speaker who pointed families to the gospel and encouraged them to be the light of Christ to those around them.
---
Pray For
Safety for the kids attending arriving the next two weeks.
Open hearts to the gospel.
For God to use the youth camp speakers to reach the hearts of the kids.
The kids attending camps to own their faith and be on fire for Jesus.
As several families asked, that the truths they heard at family camp would continually be "fanned into flame" and applied throughout this year.