2022 Mother Daughter Retreat
Cultivate a lasting relationship with your daughter.
A retreat designed for mothers with daughters ages 6-15.
EVENT DETAILS
COST: Mother $85, daughters $40 each (3rd and 4th daughters free)
DAY CAMPER RATE: $50/adult  |  $25/child
We encourage day campers to participate in Friday evening meals/sessions/activities as well as Saturday.

20% deposit required for retreat registration confirmation. 
10% early bird discount available if full payment is made by April 22.
ARRIVAL: 5-6pm Friday, May 20, dinner to follow registration
DEPARTURE: 5pm Saturday, May 21
Questions? Please email: gro.HNahtanaram@snoitartsiger
SPEAKER: Amanda Doiron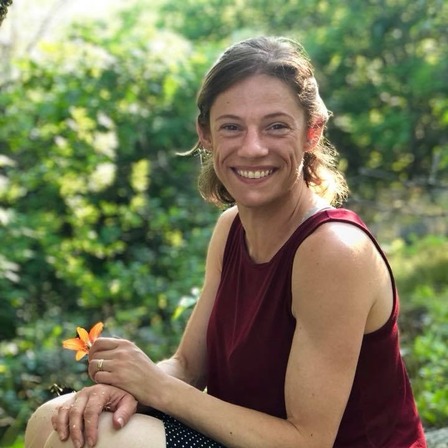 Amanda has spent the past 25 years as a certified educator, and has taught in many capacities during that time including an inner city middle school, private music lessons, homeschooling her children, and in children's ministry at Bethany Church.  Her main focus and passion has been to encourage and equip families to grow together in their faith, and to discover all that God has designed for families. Amanda resides with her husband, Chris, and their five children in Nottingham, NH. In her free time, she is a freelance oboe player and avid hiker.
Frequently Asked Questions
What types of activities can we expect to participate in?

While you're here, there's lots of fun activities, including: animal petting barn, archery, badminton, basketball, biking, crafts, hiking trails, table games, .22 riflery, and more! Some activities are weather or volunteer dependent.

There will be three engaging sessions over the weekend to help mothers connect with their daughters, as well as discussion time.

Casual, comfortable clothes appropriate for different types of indoor and outdoor activities available. Pillows, bedding (or sleeping bag), and towels. All guest rooms include a queen bed and 2-3 twin/cot bunks.

We desire to provide an atmosphere of modesty as Scripture demonstrates (Gen. 3:21, 1 Cor. 12:23, 1 Tim. 2:9). While we have freedom in Christ in how we apply the principles of modesty, we ask that discretion and deference guide your clothing choices for camp.

What type of accommodations are available?

Retreat housing is primarily hotel-style guest rooms. Each room includes a full private bath, 1 queen bed, and 2-4 twin/cot bunks (room capacity 5-9). Housing assignments are determined on a first-come, first-serve basis, while taking into consideration group size and special needs. We do our best to take your housing requests into consideration but cannot guarantee you will get your preferred choices.

What is the housing setup for this retreat?

The housing for this event is bunk style with 5-7 assigned per room. You and your daughters will be housed together but may be combined with other mother/daughter groups. You may request another mother/daughter group during registration if you know they are planning to come. 
---
Maranatha works hard to keep rates as low as possible so camp can be accessible to everyone, regardless of financial ability. If your family is working through financial hardship limiting your ability to attend, you may request financial aid after registering and submitting the minimum 20% deposit.